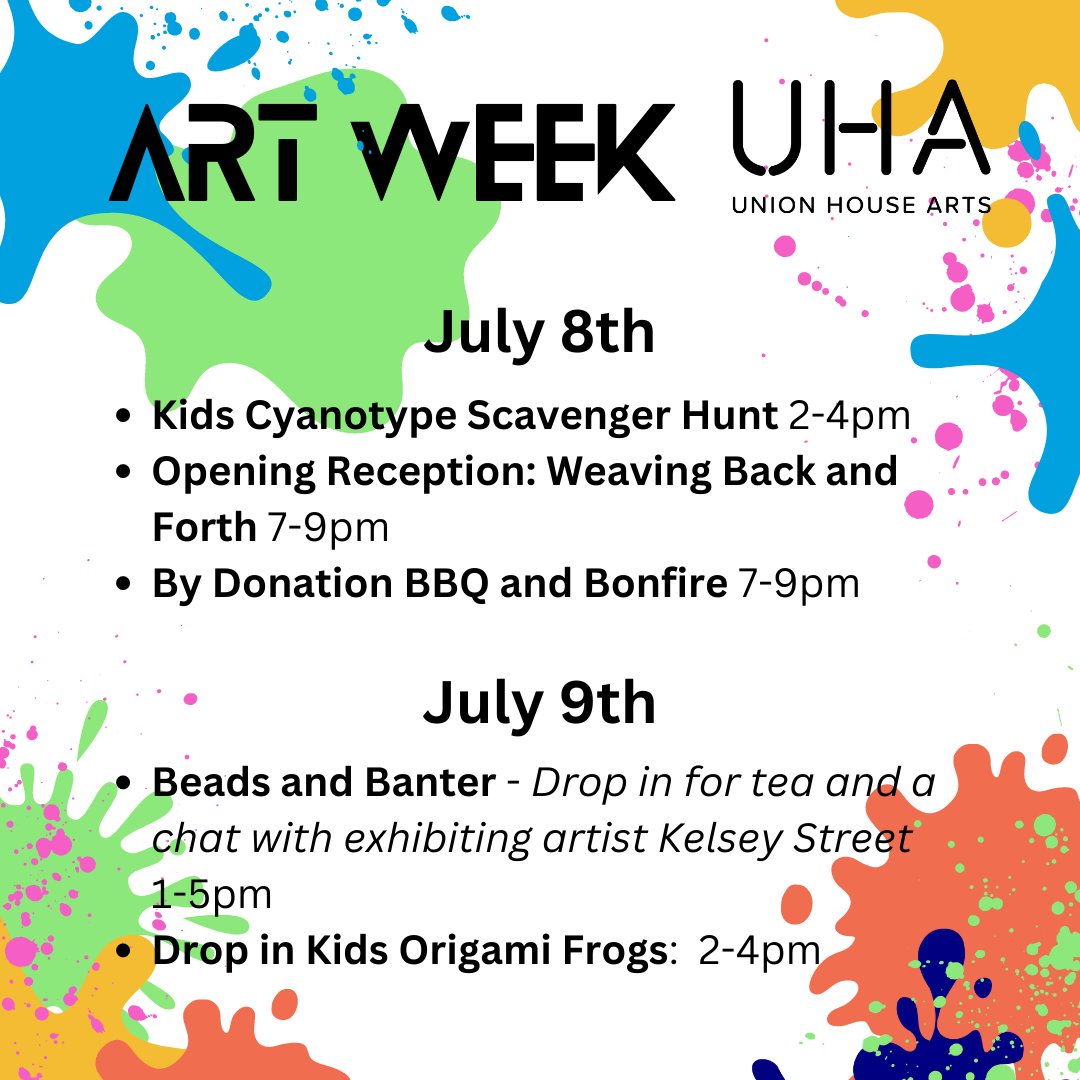 ✨SAVE THE DATE!✨
We've got an all-out packed weekend coming up next month from July 8-9th!
Join us on July 8th for a Kids Cyanotype Scavenger-Hunt Workshop in the afternoon from 2-4pm (Registration Required)! Later in the evening we will be celebrating the opening of our second exhibition of the season, Weaving Back and Forth, featuring work by artist and past-resident Kelsey Street and her late grandmother Alice Mary Bennet. The opening will have a by donation BBQ and a bonfire!
On July 9th we will be hosting a drop-in kids origami frog workshop from 2-4pm! This workshop is drop in and there is no registration required 𓆏! In the afternoon from 1-5pm, Kelsey Street will be hosting an afternoon tea, "Beads and Banter!" Drop in for a treat and a chat with Kelsey where she can answer questions about her work and her practice, or even just to chat about weather!
To find out more about this fun-filled week and to register for events follow the links below.