When we are not using our space for exhibitions, events, and residencies, we are happy to rent space to individuals and other organizations as meeting or seminar space, accommodations, studio space, etc.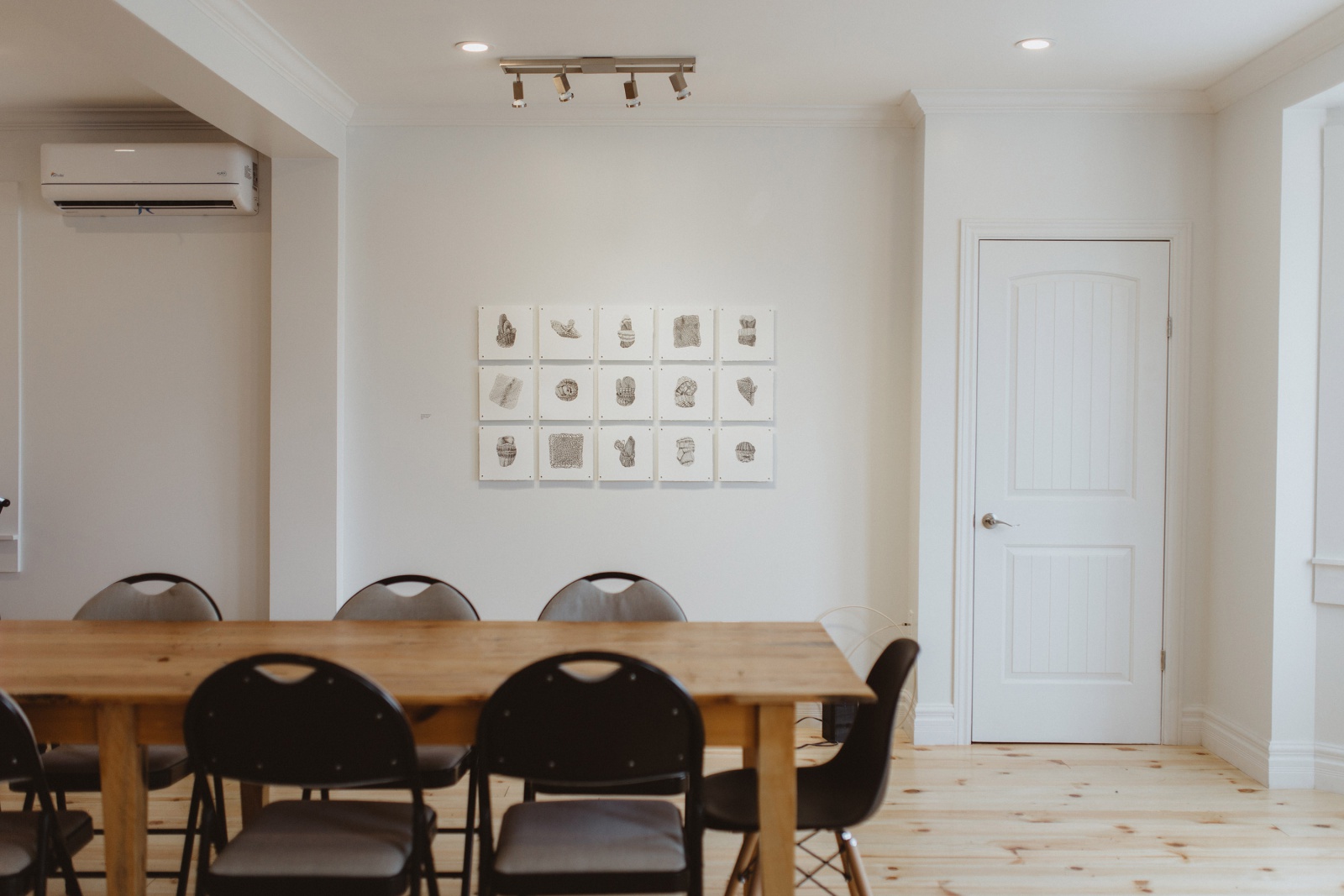 ---
Studio Space & Accomodations
$400.00 / week
Includes: studio space, ensuite bedroom, shared kitchen
We encourage you to stay for a minimum of one week. To request a studio rental please fill out this form.
Community Studio Rentals
$60.00 / week
Includes: studio space, studio amenities, shared kitchen
Please contact us to request a studio rental. This studio rental is specifically for artists and maker's located on the Bonavista peninsula that are looking for a space to work in during the winter months. This rental is only available from January – March.
Event & Meeting Space
Contact us to request a space rental. In your message, please include the date, time, and activities you are planning. Some activities we have hosted in the past, or would be happy to host: Family photographers, birthday parties, seminars and training, meetings, yoga, performances, book launches…