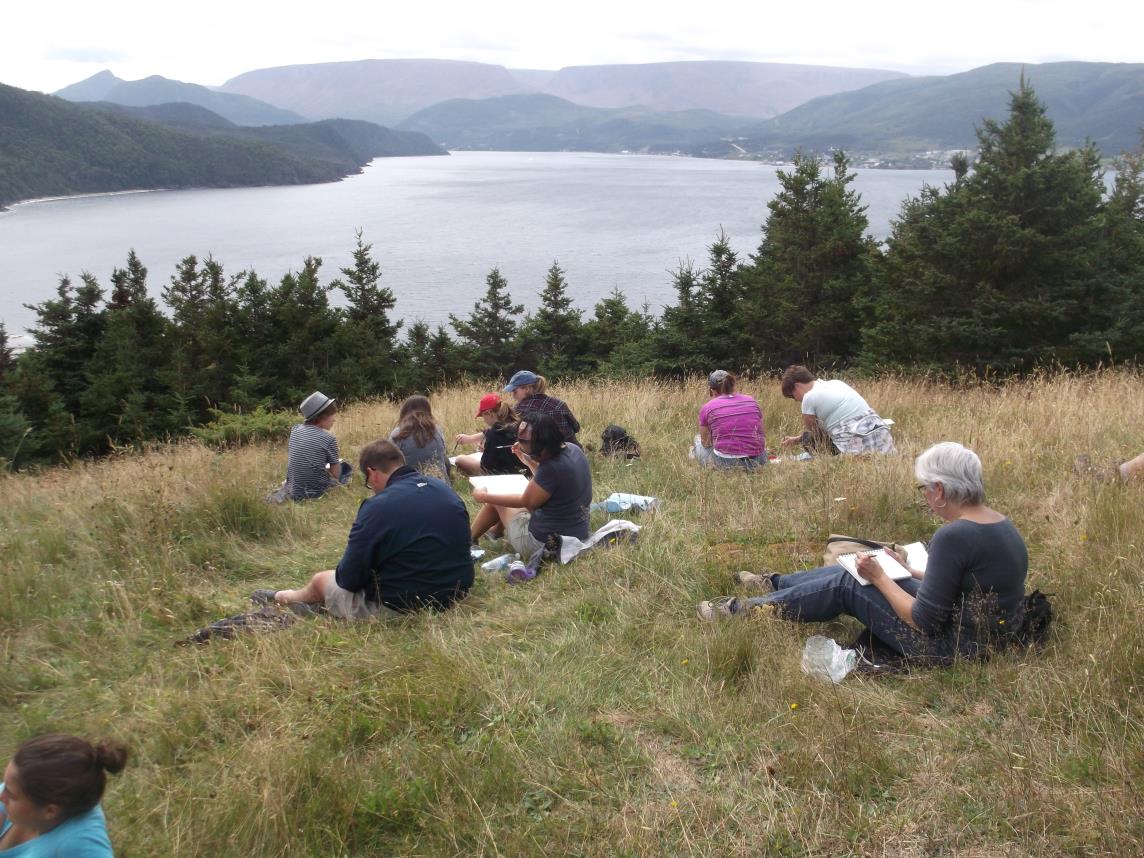 Artists in Residence Program
Since 2018 Union House Arts has hosted professional artists and programming in Port Union, NL as part of our artist-in-residence program.
UHA typically accepts applications once annually for our artist residency program, which provides studio space, on-site accommodations, and additional support for professional artists.
Applicant proposals are reviewed and evaluated by the UHA programming committee. The program places special emphasis on supporting projects that involve direct engagement with the community, whether through collaborative activities, participatory installations, site-specific intervention or other imaginative ways of sharing your practice. UHA provides selected artists with an opportunity to experiment with their practice, develop their focus or test new ideas in the unique historic district of Port Union.
Areas of research that are particularly relevant include: visual culture, contemporary rurality, Indigeneity, land and ocean resources, geology, tourism, and local community histories.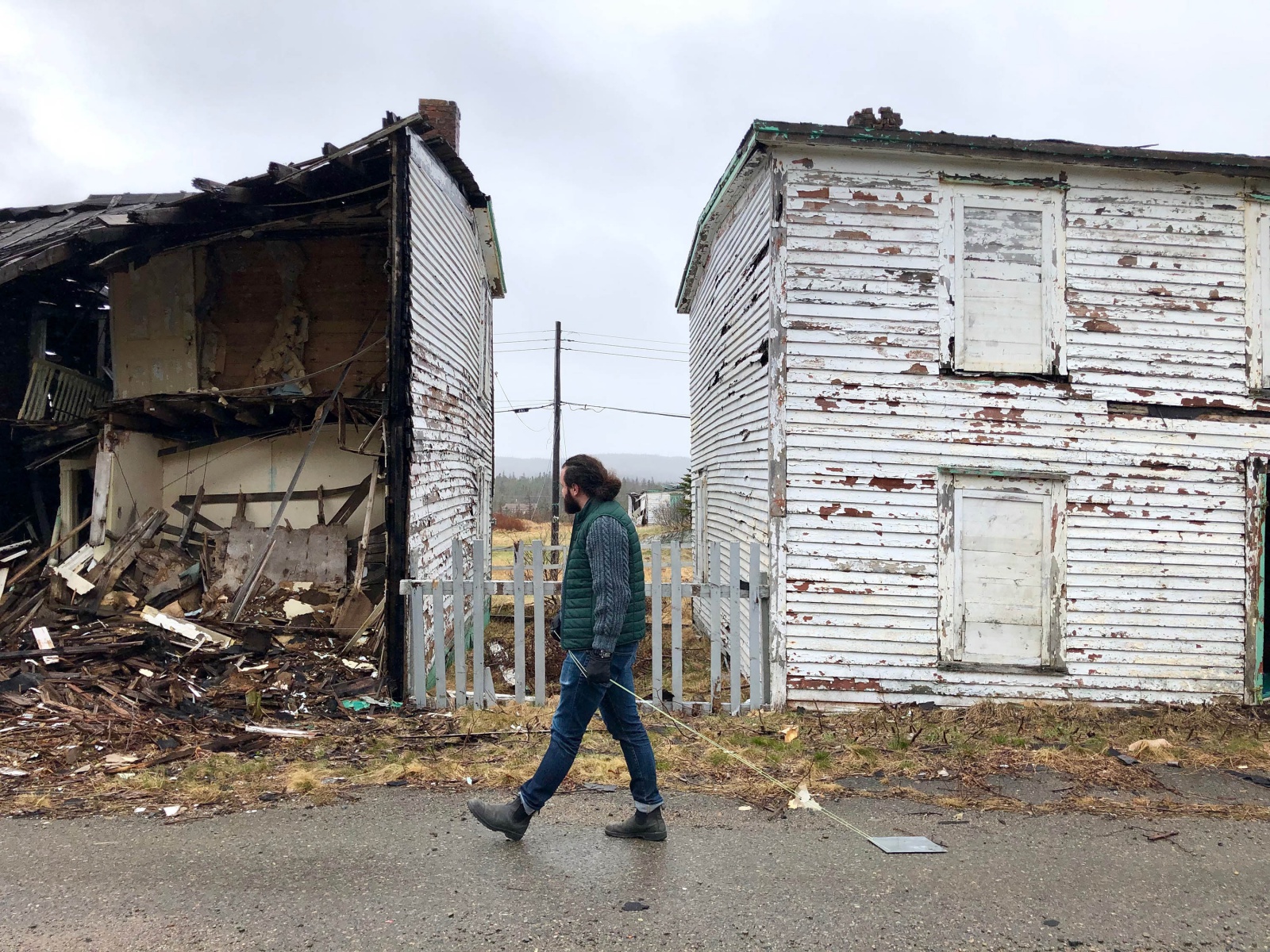 During the residency period, there may be additional opportunities such as youth mentorships, studio visits, artist talks, or other special events. The UHA committee works with selected artists to create residencies that support both the artist and the community's development. While it is not expected that the applicant has an existing relationship with Port Union, the committee will consider the relevancy of the proposal in the context of Port Union and the wider region and histories of Ktaqamkuk when making their selections.
In late 2019 we introduced our inaugural Family Residency, to address how parent artists are often excluded from residency opportunities. This residency permits the artist parent to bring their children and partner with them to UHA, with additional support such as childcare provided by UHA staff. Due to COVID-19, our Family Residency that was scheduled for June 2020 has been postponed to 2021.
In 2020, UHA created a partnership with Terra Nova National Park that will provide opportunities for artists participating in Terra Nova's "Art in the Park" program and UHA's residency program to spend a portion of their residency time in Port Union or Terra Nova Park. This opportunity will be rolled out during the 2021 summer season.
---
Makers Nights
In conjunction with our artist-in-residence program, we host open studio style evenings for creative and curious local residents to meet and work alongside visiting artists.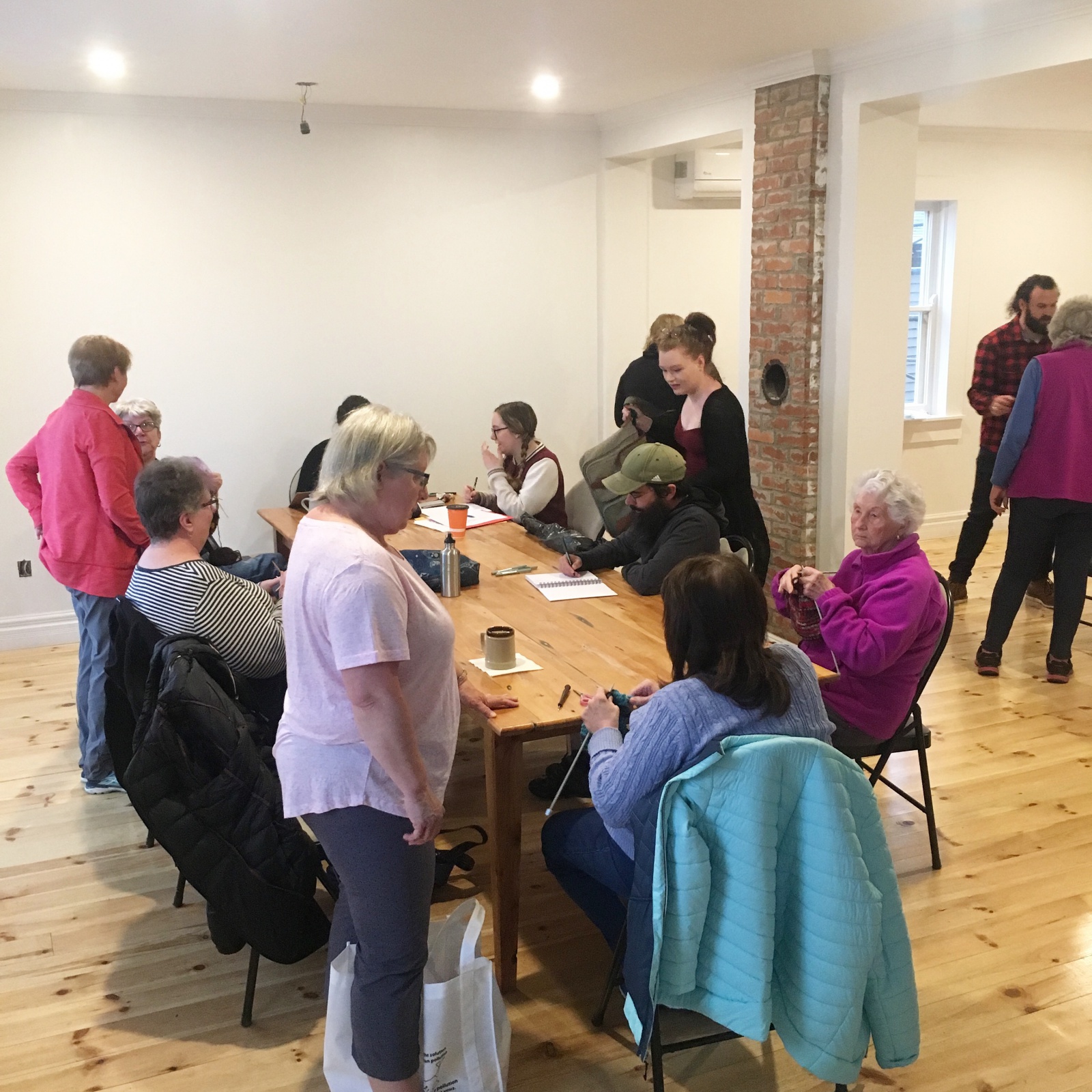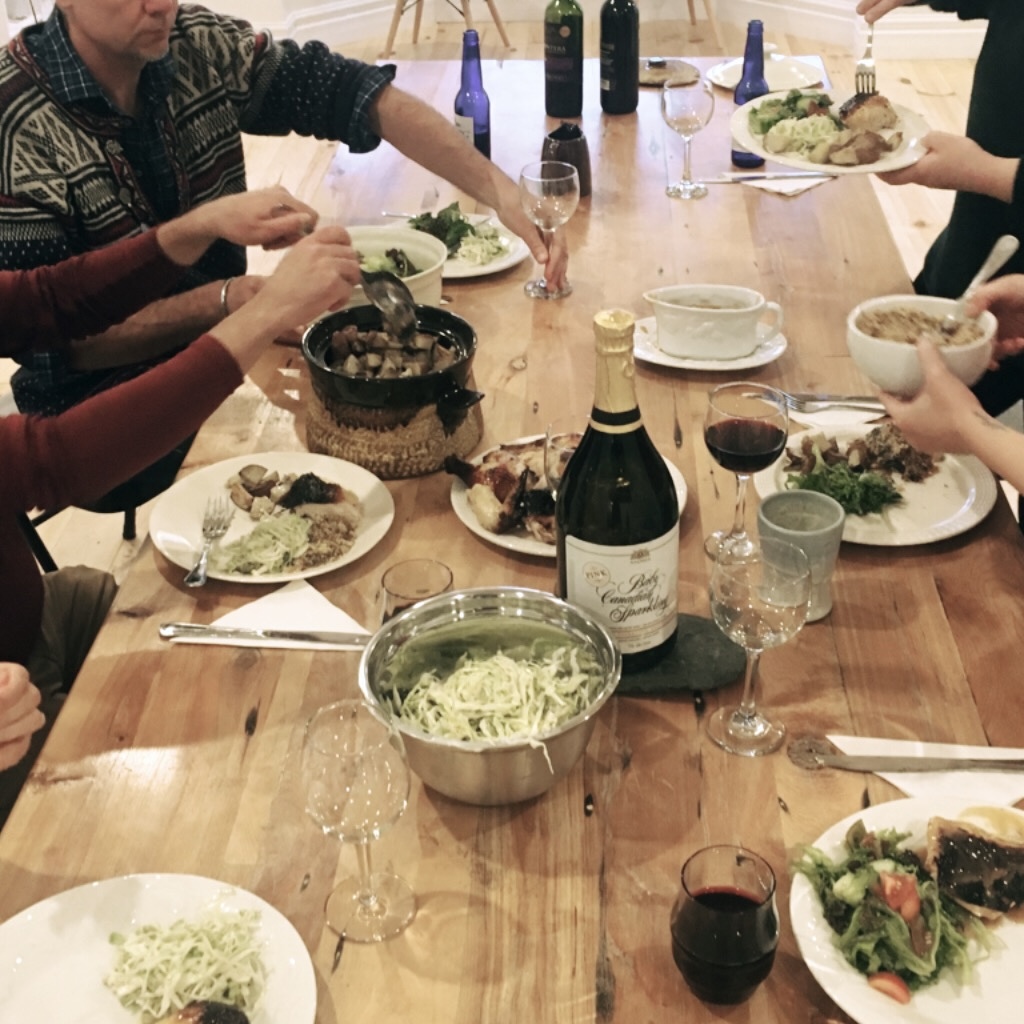 Food and Friendship
We love getting to know our visiting artists during their time at UHA, usually with a feast or two.
Artist Workshops
We do our best to secure funds to pay visiting artists to offer workshops during their residencies.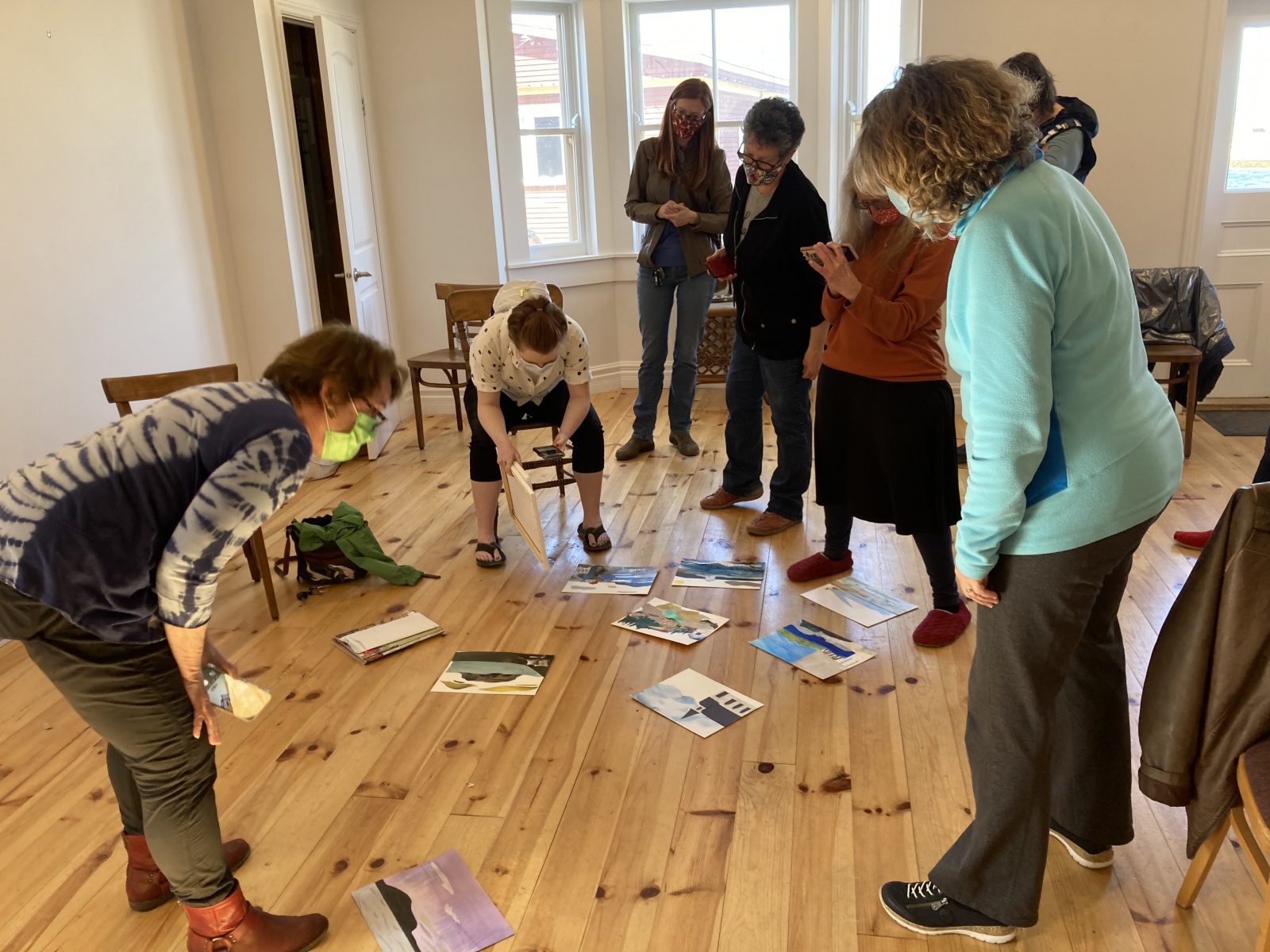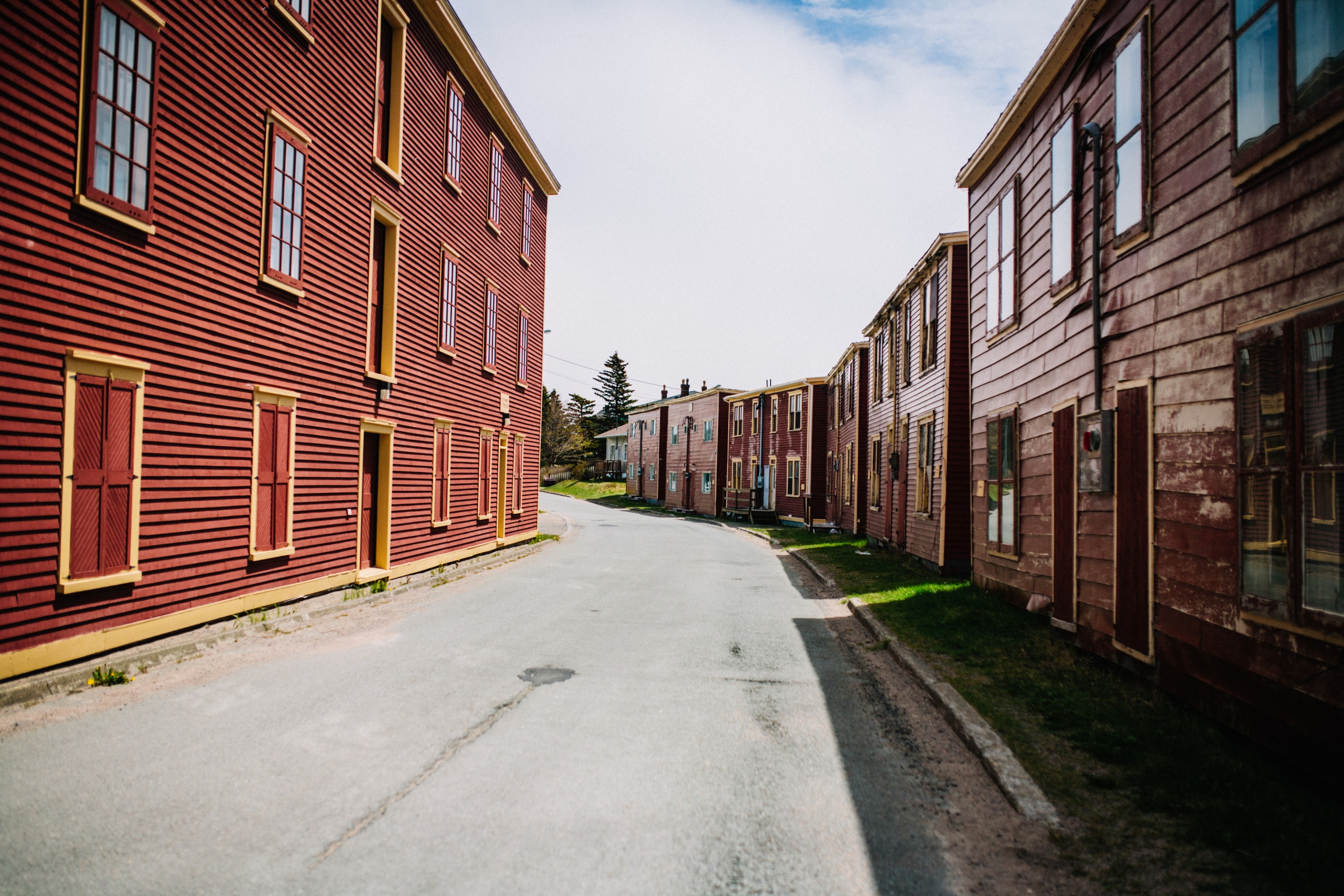 Your Experience
in Port Union and on the Bonavista Peninsula
We encourage you to get out of the studio and spend time getting to know our community and our region while you're here. And while a project proposal is great, we know that once you get here things might set you off course – and we love that! Consider your residency as a starting point, rather than just time to complete an existing project.
Check out these local organizations, businesses, and sights to see for a sense of what is happening on the peninsula!
Artist-run shops and galleries: Wild Cove Pottery, Cape Shore General Store, Treeline Fine Art and Craft, Barbara Houston Art Studio + Sheep Shop, ArtVista Studio, Mill Road Studio, Brim Pottery Studio + Boutique, Toporama Prints, Chris Ricketts Fine Art Gallery (in Round Da Bay Inn), Women's Institute Craft Shop (Port Union), Liam's Pottery (William Raymond), Studio by the Sea (Julie Raymond), ArtBonavista Studio, MIRABELLA by Elizabeth Burry Studio
Community Organizations and Attractions: Discovery UNESCO Global Geopark, Root Cellars of Elliston, Bonavista Biennale, Sir William Ford Coaker Heritage Foundation (Archival Letterpress Facilities), Home from the Sea Sealers Interpretation Centre, Hike Discovery (A network of hiking trails all over the peninsula), The Green Family Forge, Trinity Historical Society, Vista Family Resource Centre, Bonavista Living and Bonavista Creative, The Garrick Theatre, Rising Tide Theatre, Champney's West Aquarium, Trinity Eco Tours, Sea of Whales Adventures
Other innovative local products and experiences that we love! Roots Rants and Roars Local Food Festival, Clarenville Farm and Market, Three Mile Ridge Farm, Gillis Naturals, Newfoundland Salt Company, Port Rexton Brewing Co., Two Whales Coffee Shop, The Boreal Diner, Dungeon's Distillery, Bonavista Coffee, Bonavista Social Club, Bonabooch Kombucha, East Coast Glow, Fishers' Loft, Artisan Inn & Twine Loft, Sweet Rock Ice Cream, Oh My Cheeses, The Quintal Cafe, Bonavista Bicycle Picnics, Maudie's Tea Room, Little Dairy King
---
Long Story Short,
We want you to get to know our community and the people who make it happen here!
Take some time when imagining your residency in Port Union, what questions do you have? What experiences might lead you to answers?
Our next call for proposals is coming soon and will be posted here. Join our mailing list and follow along on social media for reminders, we can't wait to hear from you!