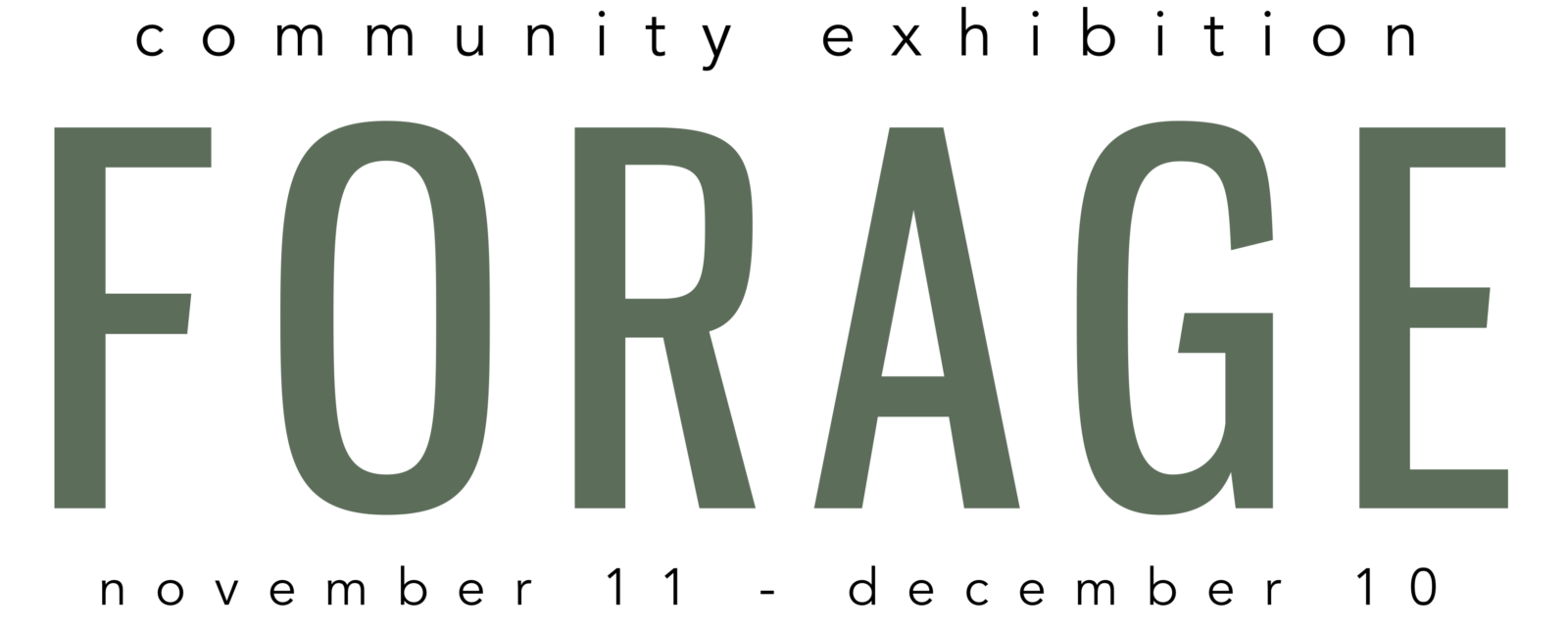 UHA will be hosting our fifth annual community exhibition from November 11th – December 10th!
Every year we invite artists and craftspeople on the Bonavista Peninsula to participate in our community exhibition. Maker's of all ages and skill levels are welcome to participate, we want to show off the talent that exists right here in our community!
This year we are hosting our community exhibition under the theme of "Forage." Participants are encouraged, but not required, to submit work that relates to and examines food networks, sustainability, seasonal change, and our relationship to the land and waters. We are excited to see our communities take on this open theme!
~How to Participate~
The gallery will be open for Art Drop Off from 12-4pm, November 2nd – 5th. Participants are allowed a maximum of two submissions each. Please come prepared with the title, dimensions, medium, and date and if applicable, price of each piece. There will be a form that you will be required to fill out at the gallery.
Frequently Asked Questions
Do I need to submit a piece that is related to the theme?
While we encourage participants to submit work based on the theme it is not a requirement. The theme, "Forage" is meant to inspire participants who may be stuck on what to submit. We encourage submissions of all types, mediums, and subject matter!
Please keep in mind that the community exhibition is open to all ages, and we may refuse to show certain pieces that are not family-friendly.
What if I can't drop off my work within the timeframe?
If you are unable to drop off your work during the open hours between November 2nd-5th, we will gladly arrange an alternative drop-off time for you. Please email us at unionhousearts@gmail.com to arrange a drop off time.
Can I submit a piece if I do not live on the Bonavista Peninsula?
Our community exhibition is for our community and we unfortunately cannot take submissions from those who live outside of the Bonavista Peninsula. We do encourage you to look for open exhibitions in your own community and hometown to participate in!
Do I need to be a member to participate?
We want to ensure we are being inclusive and accessible to our community, so this exhibition is open to all!
Note: Did you know that we have a reduced membership rate for locals? Sign up to become a member so we can keep growing and hosting the amazing programming that we've built over the last five years!
Have more questions that weren't answered here? Please email us at unionhousearts@gmail.com with additional questions or concerns about participation!
We gratefully acknowledge the support from Canada Council for the Arts and ArtsNL for funding our 2023 exhibition season