Zucchini Relish: Canning with Joyce Poole
September 23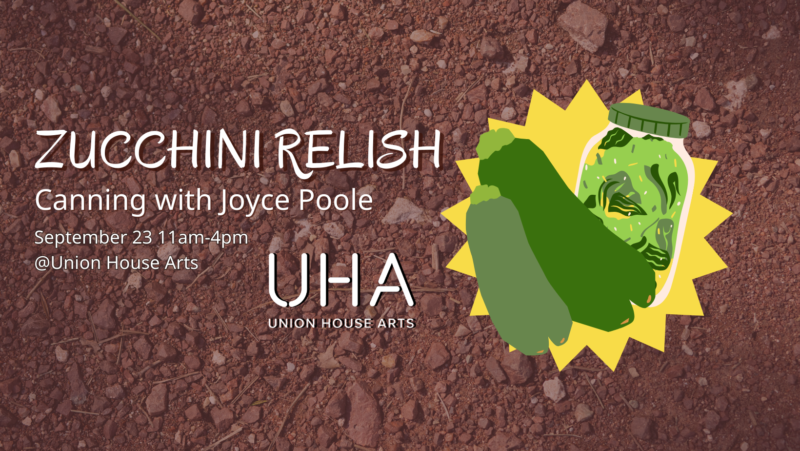 Have you ever wondered what to do with the sad produce that you accidentally forgot about and left to wilt in your fridge? Have you thrown out one-to-many cucumbers after letting them get soft? Wondering how you can reduce food waste in your household?
Look no further! Join our local canning-extraordinaire, Joyce Poole, for an afternoon of zucchini canning! In this beginner workshop participants will learn how to safely can and preserve their own food while making zucchini relish out of produce picked from our community garden! Learn the basics of food-preservation that you can apply to jams, pickling, and other means of canned goods in your very own home.
This is a beginner workshop and all ages are welcome, however children must be accompanied by an adult as we will be using hot tools and materials throughout the afternoon. All materials are included, just bring yourself!
Registration is required, this workshop may happen outside or inside, weather dependant.
Times and Locations
September 23, 2023
11:00 am
Union House Arts