DTD: Down to Dumpling? With Snack Witch, AKA Joni Cheung
August 6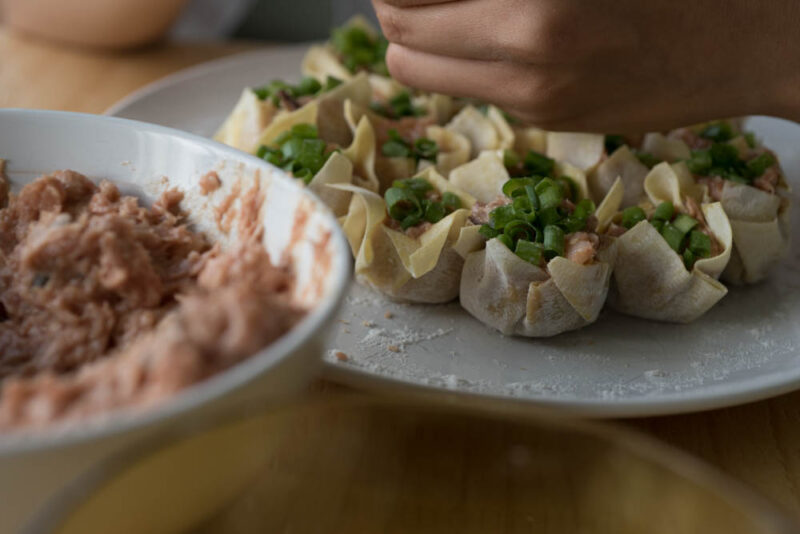 In this beginner workshop participants will learn how to wrap their own homemade dumplings! All materials are included and you will go home with a tasty treat!
First a few words from Joni:
HAI!!! HALLO!!!
Are you interested in chowing down on some homemade 雲吞wontons or 燒賣shui mai?? (They contain meat and seafood unfortunately :c )
Do you want to participate in a "call and response" project exploring themes such as: home(making),diasporic histories/experiences, and familial relations in material and intangible realms…?
I'VE GOT JUST THE THING FOR YOU!!!
I am looking for a few people to share dumplings and stories with IRL…
Okay so you are probably thinking: LIKE HOW DO I GET THESE DUMPLING BABIES THO????
Come wrap dumplings with me for an evening! As a parting gift, you will receive DUMPLINGS TO-GO! If you desire, within each baggie is a prompt to contribute to an ongoing archive in any way that feels right to you. Document that response and send it to me (electronically or by good old post office mail)! Include photos of the process of you cooking them or how they look right before you eat them (like what sauces you used as condiments)—THAT WOULD BE COOL!
– Snack Witch, AKA: Joni Cheung
Registration is required! We hope to see you there to make some tasty dumplings!
Times and Locations
August 6, 2023
1:30 pm
Union House Arts