Community Garden Gathering
August 3rd, 6-8pm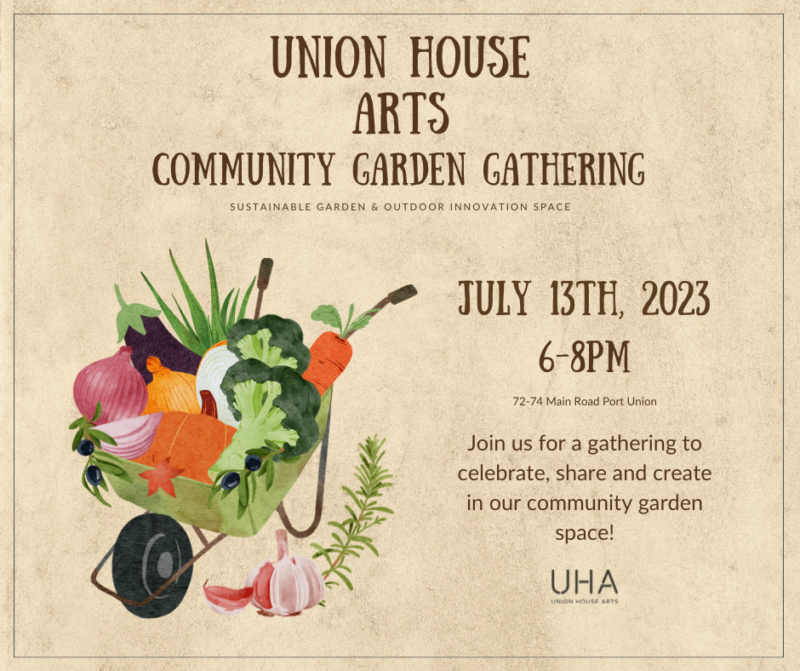 Interested in getting involved in our Garden? Come Find Out How!
We have been working hard transforming our Community Garden and Maker's Space into a collaborative, creative, and innovative communal space to share with our community! Since 2021 we have cleaned up and tended to the grass, built an awning, shed, raised beds, and are currently building a greenhouse! This year our Garden Coordinator, Emma Howell, has been getting our beds ready to plant a variety of vegetables, flowers, and seeds as the season has come into full swing!
Join us on August 3rd from 6-8pm in our garden to celebrate, share and create as we gather to show you what we've accomplished and what we have planned for the future! We will have some snacks and refreshments, and if the weather stays nice we might have a bonfire!
Let's make something beautiful together! If you are interested in donating or volunteering with our Community Garden, please email us at unionhousearts@gmail.com.
Times and Locations
August 3, 2023
6:00 pm
Union House Arts