Deadline: April 21, 2023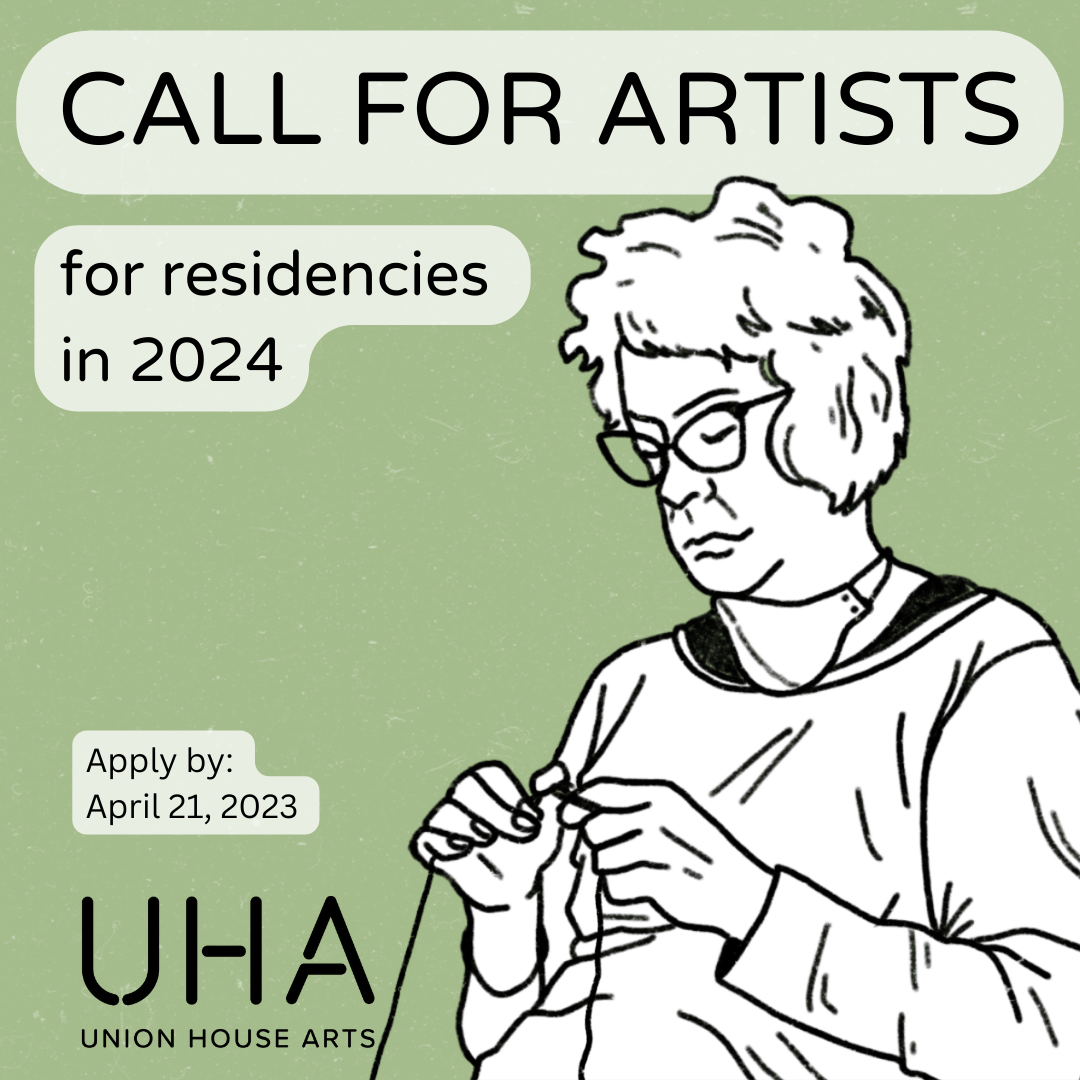 Call for Proposals – Artists-in-Residence
Location: Port Union, Newfoundland and Labrador, Canada
Duration: 3 to 4 weeks
Slots: January 2024 – December 2024
Supports: Accommodations, Kitchen, Workspace, Local Connections, Honorarium
Artists' Cost: Transportation, Food, Materials
Deadline: 21 April 2023, 23:59 Newfoundland Standard Time (+3:30)
Notification: 30 May, 2023 or sooner.
OVERVIEW:
UHA is accepting applications for our 2024 Artist-in-Residence program, which will provide studio space and additional professional support for professional artists.
When preparing your application, keep in mind that the UHA Artist-in-Residence program will place special emphasis on supporting projects that involve relevant community engagement. The AiR program provides selected artists with an opportunity to experiment with their practice, develop their focus or test new ideas in the unique historic district of Port Union.
During the residency period, there may be additional opportunities for public engagement. The UHA committee will work with selected artists to create residencies that support both the artist and the community's development. While it is not expected that the applicant has an existing relationship with Port Union, the committee will consider the relevancy of the proposal in the context of Port Union when making their selections.
During the 2024 season, we are focusing on projects that relate to our FAMILY Programming. The theme, FAMILY, relates to and examines the inherited social structures and relationships that we form within our communities and households as we navigate community relationships within colonial and capitalist systems. It also prompts the question of how the notion of family can exist outside of colonial capitalist conventions. Relevant concepts that will be prioritized will include work that is responsive to generational healing, heritage, chosen family, capitalism, alternative economies, grief, and sustainable rural futures.
ABOUT OUR ARTIST IN RESIDENCE PROGRAM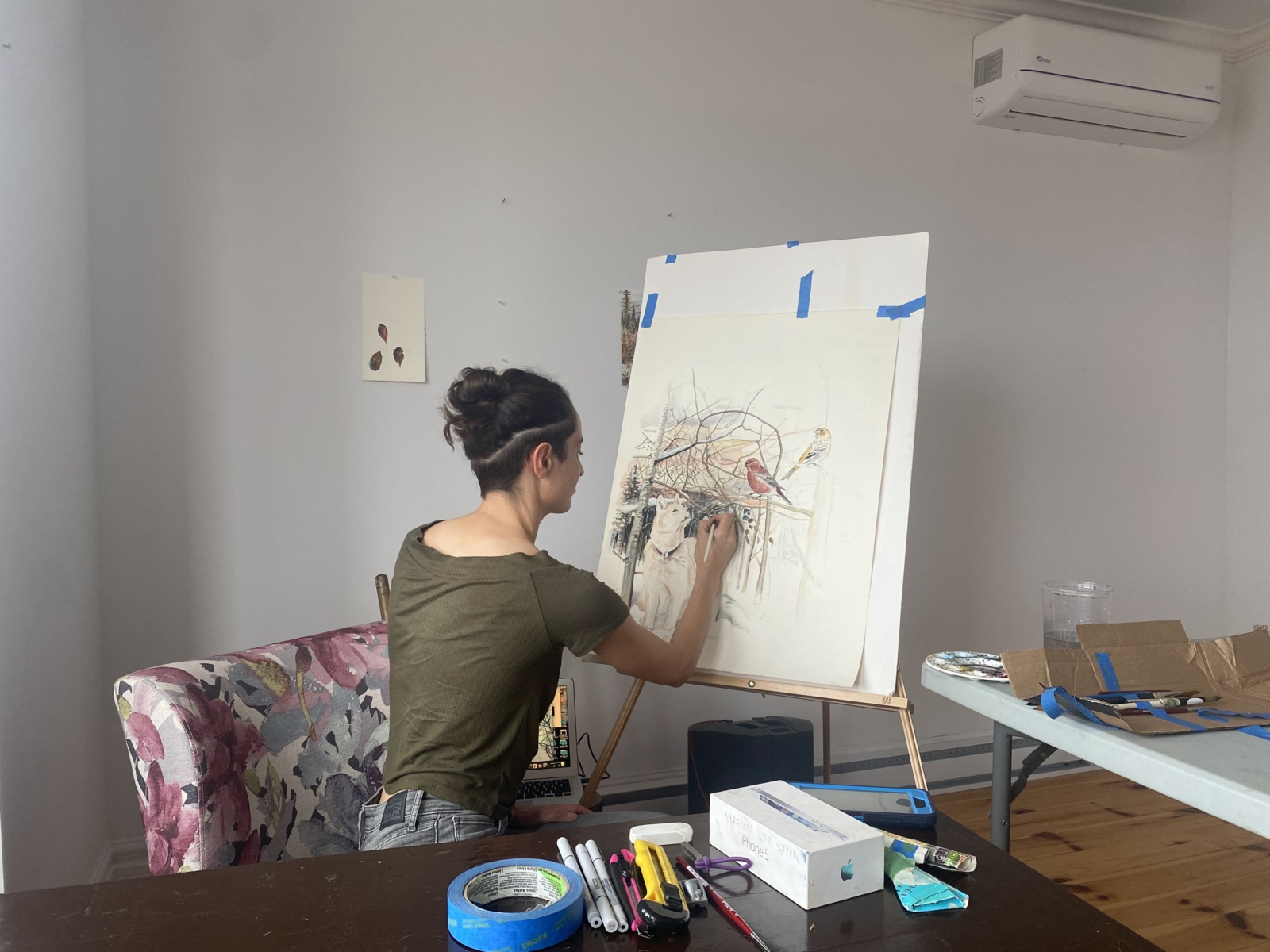 ACCESSIBILITY:
Building
The artist apartments are on the second floor of the UHA building and at this time we do not have an elevator. There are accessible restrooms and a kitchen on the first floor. We currently do not have automatic doors, all of which must be manually opened. The front entrance has five steps from the main street and the back door has an accessible ramp entrance.
Language
The UHA staff and board speak and write fluently in English.
Community
UHA will not tolerate discrimination or violent acts in any capacity. This applies to all visitors, volunteers, staff, and artists-in-residence. Contact information for the Board and Staff will be available to you if you have any concerns.
UHA strives to be a welcoming and accessible space for all. We acknowledge that accessibility in a historic building will always be a work-in-progress. Please contact us if you have any questions or concerns about the accessibility of the space prior to submitting your application.
TRANSPORT:
Port Union can be accessed by car via Route 230 off the Trans Canada Highway, near Clarenville. It is approximately a 3.5 hour drive from St. John's. If you do not have a vehicle, there is a daily taxi to and from St. John's. Communities on the Bonavista peninsula are dispersed and having a vehicle during your residency would be beneficial to your residency experience but is not entirely necessary.
Weather : Please note that Port Union may experience extreme weather conditions during the winter including: ice, snow, freezing rain, harsh winds, and at times unsafe driving conditions. Should the weather be unsafe during your residency arrival or departure dates, we are happy to adjust the residency period accordingly.
STUDIO PRACTICE AT UHA:
24-Hour oceanview studio access
Desk spaces
Electrical outlets
WiFi
Flexible use of second floor studio spaces
Shaded Outdoor Maker's Platform
UHA committee will provide support and consultation with Artist-in-Residence while developing community-engaged activities
AVAILABLE STUDIO EQUIPMENT
Compact 24″ 4 Shaft Loom
Hand Crank Bobbin Winder
Thirteen Yard Warping Board
Plein Air Easels
Stainless Steel Stock Pots (Natural Dyes Only)
Outdoor Propane Burners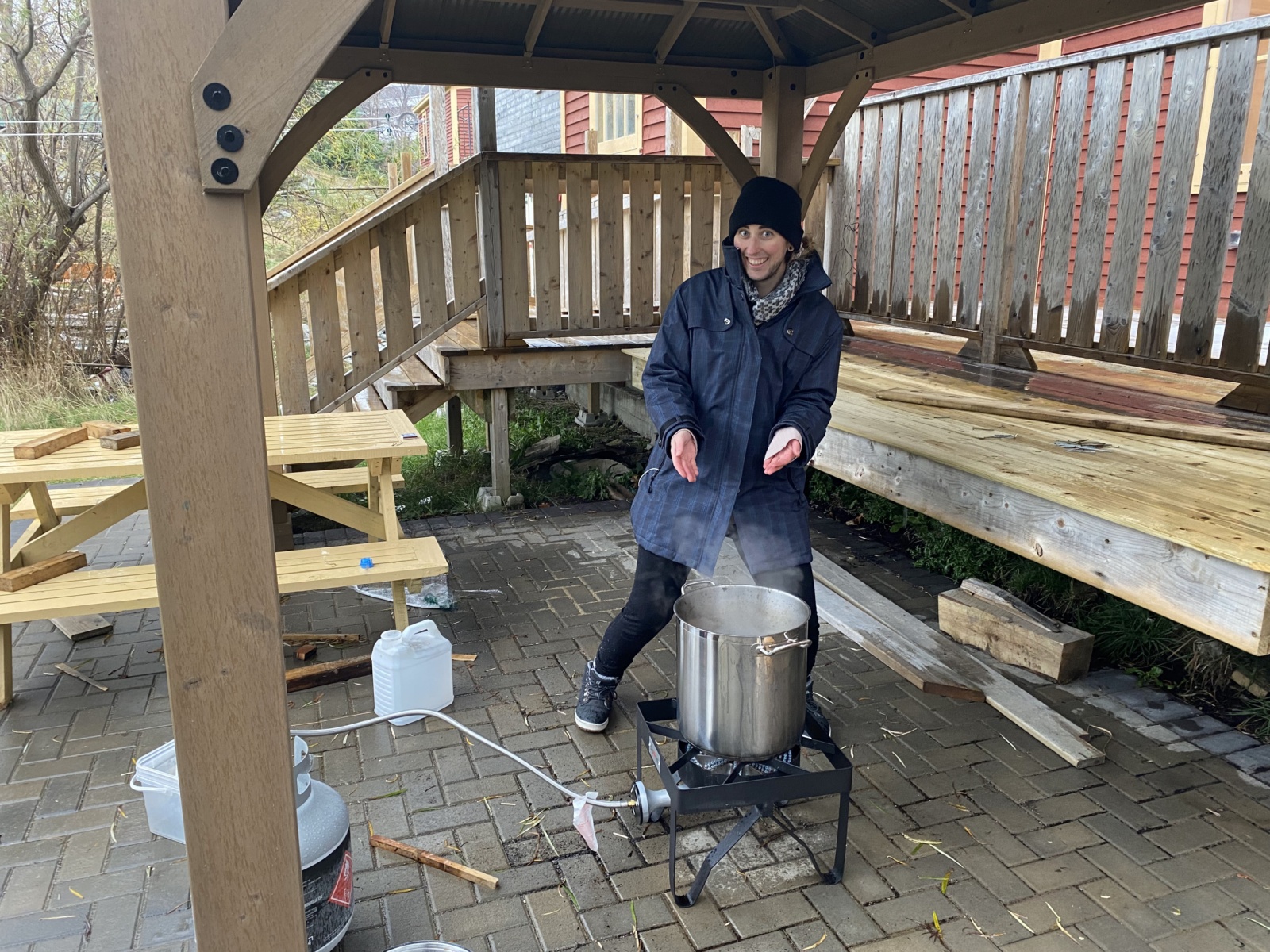 Please contact us if you have any questions or concerns about the studio space prior to submitting your application.
LIVING SPACE AT UHA:
Bedroom (double bed) and sitting room with ensuite bathroom (shower, sink, toilet) on second floor
Linens provided
Washer and dryer available
Shared kitchen on ground floor
It is the responsibility of the artist to care for their living space during their time of their residency. This includes maintaining cleanliness of the artist's apartment and all shared spaces. We have limited staff resources and your contribution to the upkeep of the space is important and much appreciated.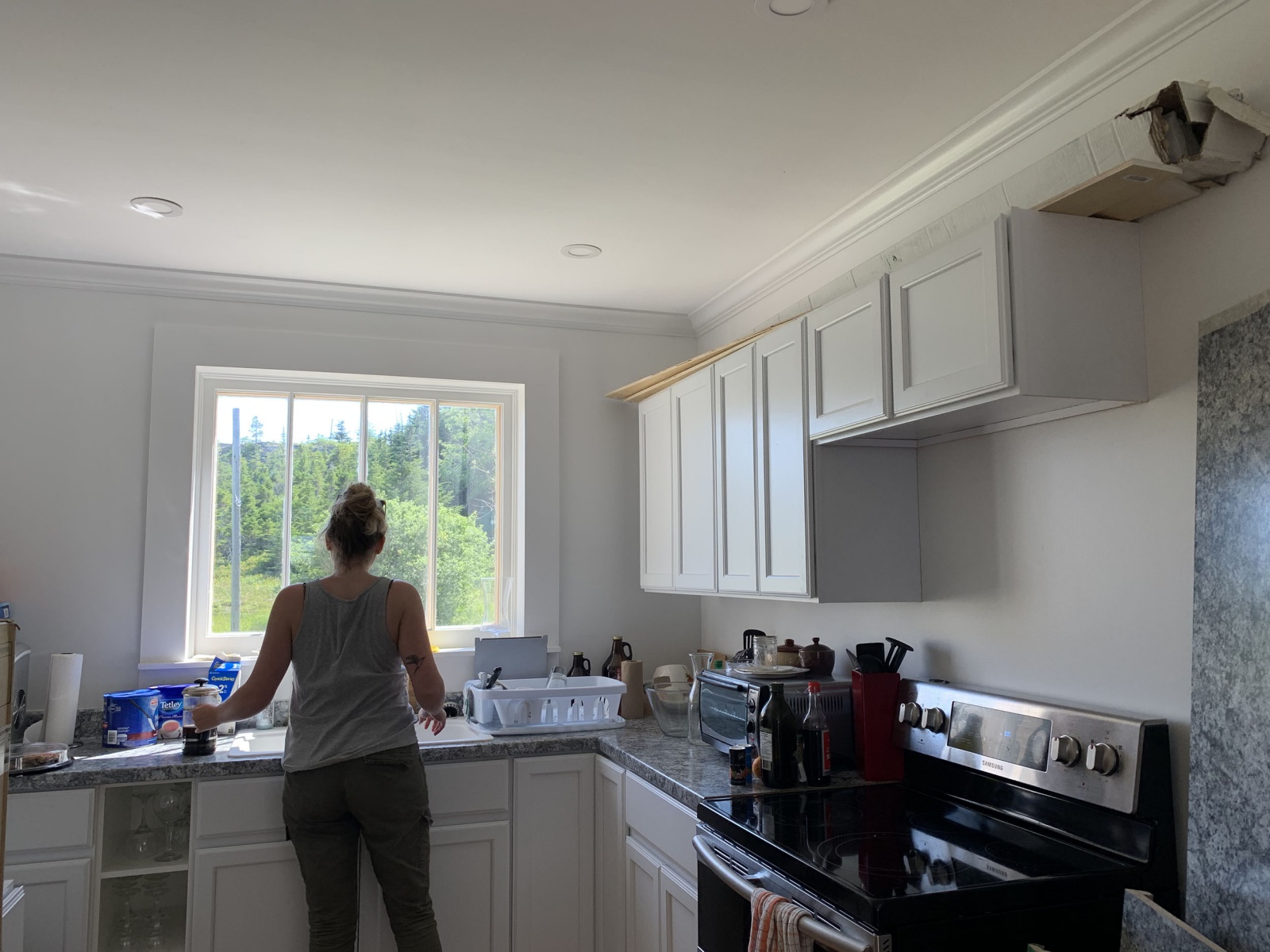 FAMILY RESIDENCY:
In 2020 we launched our Family Residency as a separate application process, and we were overwhelmed by the positive response. This time, we ask that if you would like to participate in the Family Residency, please indicate that on your application. It's important to us that parent artists aren't competing with one another for one opportunity, which is why we are combining it with our regular call for artists.
If any of the selected artists require family support, we will work with the artist to accommodate. Please note that childcare supports are pending funding.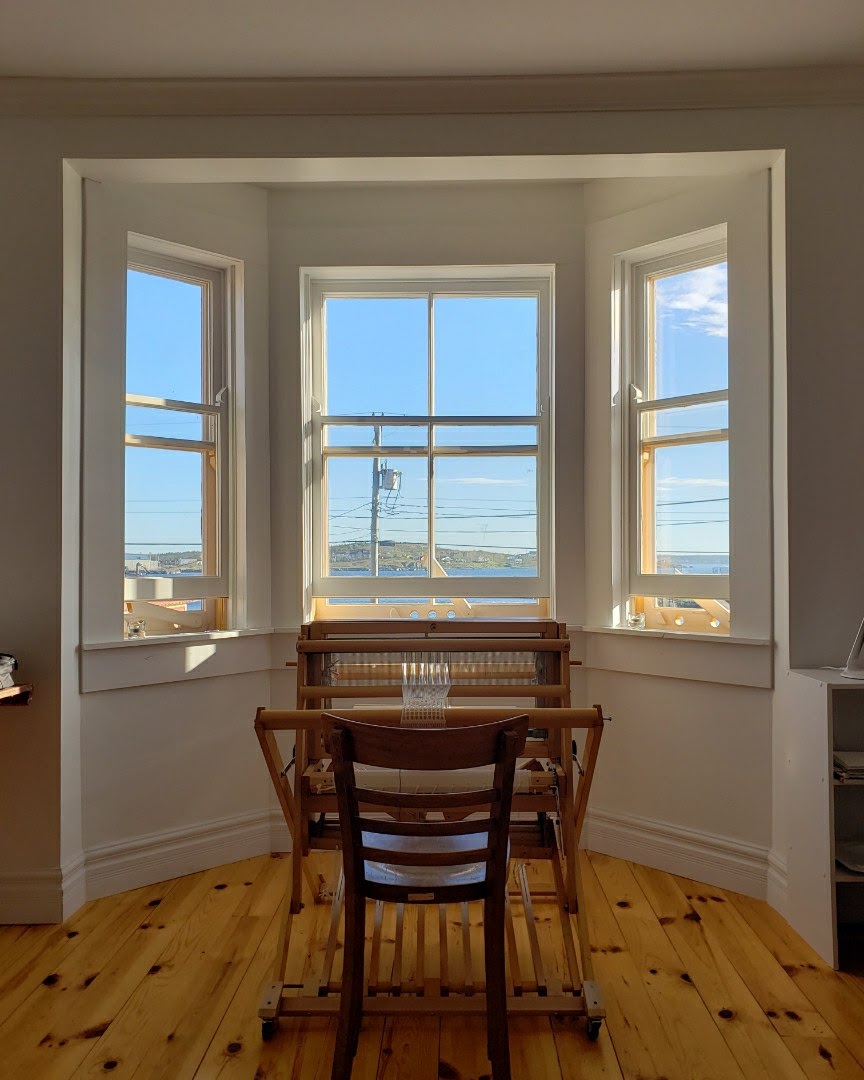 WEAVING RESIDENCY:In 2022 Union House Arts acquired a portable loom through Come Home Year Funding. Our Loom is a 24" Leclerc Compact 4 shaft Loom. Alongside our loom we have two wooden shuttles, a hand-crank bobbin winder, and a thirteen yard warping board, as well as some hooks and bobbins if needed.
In 2023 UHA will be prioritizing at least two artists whose main discipline is weaving. Please indicate on your application if you self-identify as a weaver and will need access to our loom.
Any questions regarding our loom can be directed to unionhousearts@gmail.com
MORE ABOUT UHA
Union House Arts (UHA) is a community artspace in Historic Port Union. UHA is committed to supporting work being produced by artists and craftspeople in Newfoundland and Labrador and around the world through place-specific and collaborative programming. Founded in 2016 by a small team of volunteers, UHA officially opened the doors of its gallery, studios, and community space in June 2019 in a heritage building owned and restored for UHA by the Coaker Foundation.
UHA aims to build a thoughtful space for community residents and artists to work and share together; to expand ideas about what art can be, how and where it can be shown, and to create an environment that is accessible to people of all experiences and educations. The space is experimental in nature with a focus on place-based programming, knowledge building, and sharing. Over the past few years we have developed: a professional exhibition program; regular creative workshops; an artist-in-residence program; collaborative and interdisciplinary programs relating to food, geology, technology, and nature; and most recently – a children's art program.
We now have an outdoor studio space for artists to use during their stay and will be continuing the development of our backyard, as well as developing gardens for food, natural dyes and fibers.
Union House Arts operated as a sub-committee of the Coaker Foundation from 2017 until separating as an independent incorporated entity in 2020. UHA has an active Board of Directors and an Executive Director leading the organization, with additional support staff assisting with programming through the summer and fall.
Please note:
The Bonavista Peninsula experiences a dramatic shift in the winter. As a region driven by seasonal tourism, winter is a time of rest and planning for many year-round residents. When the pace slows down in the off-season, it is a natural time for unhurried making, socializing, and community events. If you are applying for a residency during the winter months (December – April), please note there may be interruptions to travel, and public events are subject to weather conditions.
HOW TO APPLY
Please use the below checklist to prepare your application for our Artist in Residence Program for slots in 2024. Applications can be uploaded to our google form at: https://forms.gle/GmCUZFqu1Ep2YR4G9
Applications are due on April 21, 2023 at 11:59pm NST (+3:30). Late or incomplete applications will not be considered.
Inquiries regarding application support can be directed to unionhousearts@gmail.com